Mavin Presents Beggie Beggie official music video, performed by Ayra Starr and Ckay… CKay appears courtesy of Warner Music South Africa.
Ayra Starr features Ckay on the hit track, "Beggie Beggie" which is off her debut album titled '19 & Dangerous'. Today January 26, 2022, The Nigerian new school artists serves music fans the song visuals, Directed by DK (Director K).
Throughout the album 19 & Dangerous, Starr remains bold and unapologetic, whether exhibiting her grandeur in banging earworms or acknowledging her vulnerabilities in heartfelt ballads. She showcases her vocal and emotional range as the project's mood shifts from sunny to gloomy when her lyrics dictate. Ranging from R&B to pop, soul and Afropop, the album features production by London, Kel-P Vibes and Don Jazzy while Ayra and her brother, Dami Aderibigbe (aka Milar), penned most of the songs.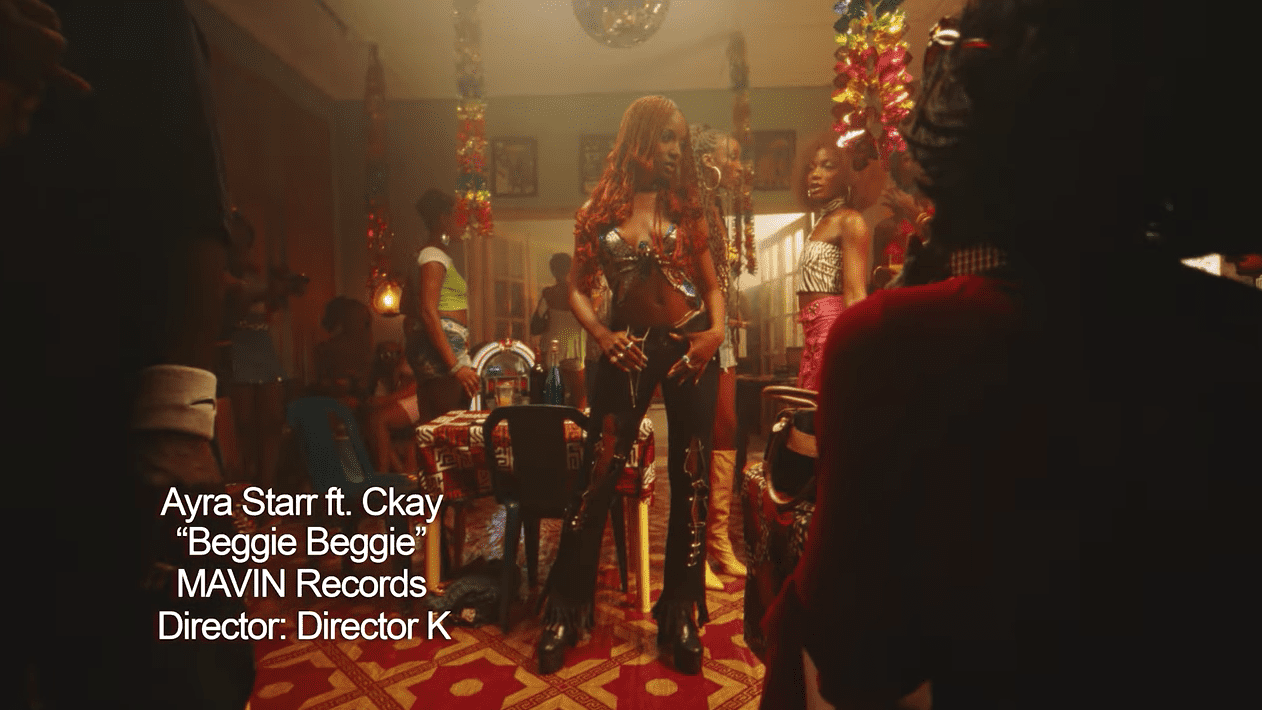 Ayra Starr gave fans the breakdown of Beggie Beggie (featuring Ckay), Read below.
"'Beggie Beggie' is almost like 'Lonely'. It's almost the same topic. The chorus (See the way I de beg you she Bambi allah Mo je ni, And you know say you fine too, All the girls go they find you, All the guys come dey find me) means; See the way I'm begging you. Do I look like those people on the streets begging for money? You're making me feel like I'm one of those people because of the way I'm begging you. And I know you are a fine guy and all the girls like you, but I'm also a badass—some other guys like me. So, don't use me.' It's a from-friends-to-lovers type of story. And I remember when I was in the studio recording it. I was like, 'I want, like, a male POV on this story and Ckay came through.'"
Beggie Beggie video comes with a lovely storyline as regards to the song's lyrics. Y'all will Love this, Watch and Enjoy!